Vulnerable places are always the first target of criminals and thieves. Security Cameras,
Dallas, Sachse, introduces cutting-edge security camera systems designed to keep your home
or business safe and secure at all times. Our cameras use the latest technology to provide
crystal clear HD footage, even in low light conditions. With remote access and real-time
You can keep an eye on your property from anywhere at any time.
Take your time with your security. Trust our state-of-the-art camera systems to keep your
property safe and secure. Contact us today to learn more and find the perfect camera system.
Services We Provide
Our services include
Security Cameras for The business and Homes
We offer a wide range of security camera options for homes and businesses to meet the unique
needs of our customers. Our cameras include indoor and outdoor options and cameras with
night vision and remote viewing capabilities. We also offer various lens options, including
wide-angle and zoom lenses, to ensure you get the best view possible.
Another unique feature of our security cameras is the ability to view live footage remotely
through our smartphone app. This allows you to check on your property anytime, anywhere.
Alarm Detection and Burglary System
Burglary is a serious crime that affects homeowners and businesses alike. An alarm system is
one of the best ways to protect your property from burglars. Our alarm systems are designed to
detect intrusions and alert you and the authorities of potential break-ins.
Access Control Systems
Our advanced access control systems will ensure that only authorized personnel can access
restricted areas, reducing the risk of theft or unauthorized access. Our company has different
access control systems, including card access systems and keypad access systems.
Professional Installation
Our professional installation services include the following:
● Site assessment and consultation to determine the best camera placement
● Camera installation and network configuration setup to ensure that your cameras can be
accessed remotely.
● Testing and final inspection to ensure that everything is working correctly.
Get Started
Are you ready to enhance the security of your home or business with state-of-the-art
surveillance cameras? Look no further! Our website offers many options to meet your
needs and budget.
You do not need to worry about anything; our staff will handle all the hassle and choose the best
security system available. Moreover, if you need an estimation before installation,
our security experts will help you after surveying the property. Be sure to improve the
security of your property immediately. Order your cameras today and experience peace of mind
knowing you're adequately protected. Book an appointment by calling or leaving a message.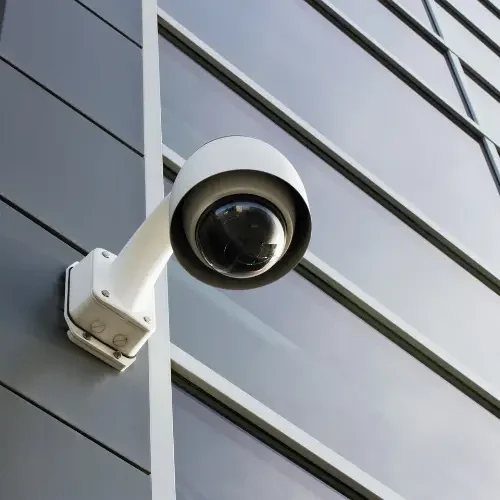 Helpie FAQ
Can I customize my security system package in Sachse, TX?
Absolutely, we offer customizable solutions to fit your specific security needs.
How quickly can you install a system after purchase?
Installation timelines vary, but we aim to have your system up and running as quickly as possible.
Do your systems integrate with smart home devices?
Yes, many of our security solutions are compatible with existing smart home technologies.
Are your security cameras weather-resistant?
Absolutely, our outdoor cameras are designed to withstand the elements.
What payment options do you offer?
We accept various payment methods, including credit cards, checks, and financing options are also available